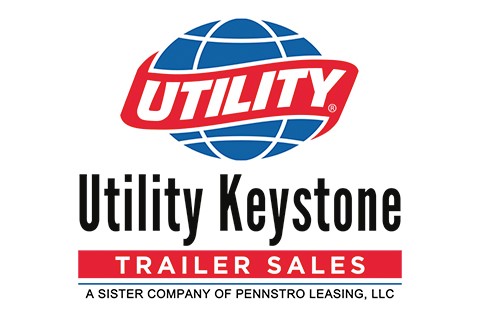 Utility Keystone Trailer Sales, Inc.

Company Description
Take Back Your Time with Utility Keystone Semi-Trailer
Sales – We're the Trailer Guy You Can Count On!
Sales | Service | Parts
As an authorized Utility dealership, Utility Keystone Semi-Trailer Sales offers the largest fleet trailer inventory in the East Coast with new Utility, Cheetah and Evans, and all used makes/models.
We Go the Extra Mile to Make Sure you Get the Best Semi-Trailer for the Best Deal
Our network of semi-trailer industry connections and our internal sales
experts in Reefer, Flatbeds, Dry Vans, Chassis, and so much more – along with
our fine-tuned processes – all work together in creating lifelong partnerships
to help you choose your semi-trailer application's optimum trailer specs. We
move fast, and our wide variety of semi-trailer offerings make almost any fleet
requirements attainable.

With over 55 acres at our Manheim, PA location alone, we offer the
largest inventory of new and used trailers
which means you'll find the trailer, with the specs you're looking
for, faster than shopping anywhere else.

We Are Your Full-Service Semi-Trailer Destination


Categories
Air Conditioning / Refrigeration

Air Conditioning / Refrigeration

GPS Tracking Devices

Maintenance Products, Supplies & Services

Maintenance Products, Supplies & Services

Multibay Garage

Oils & Lubricants

Parts & Equipment

Repair

Services

Title Processing

Trailers

Dealers / Service
Fleet Management / Maintenance
Liftgate Repairs
Manufacturing
Parts & Equipment
Rental & Leasing
Trailer Tracking
Truck / Trailer Security Locks
Welding / Undercarriage

Truck & Trailer Parts Sales

Truck & Trailer Parts Sales
To Top