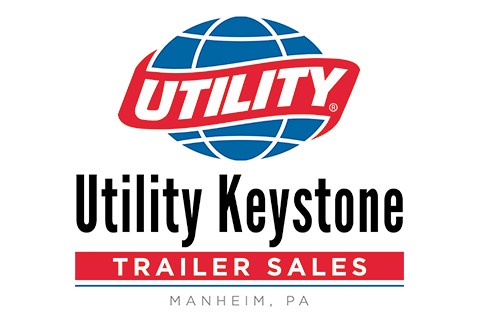 Utility Keystone Trailer Sales, Inc.

Company Description
Utility Keystone Trailer Sales is an authorized Utility dealership offering a wide range of solutions for all your hauling needs. We have reefers, dry vans, flatbeds, drop decks, and tautliners.
Not only are we an authorized Utility dealership, we are also an authorized MAC, Cheetah, and Evans dealer. We have the solution you're looking for: dumps, pneumatics, tippers, chassis, or loggers. You name it, we have it... or know how to get it.
We offer financing, rental, and customized leasing options, also.
If it's broke, we can fix it. From the smallest maintenance jobs to extensive trailer damage. Our experienced parts and service departments have your back and the ability to get your fleet back on the road in no time. And lean on our mobile service team to assist with your fleet maintenance needs and small repairs without your trailer leaving your lot. Let us come to you and help you improve your uptime.
We deliver semi-trailer solutions. Keep on truckin' with Utility Keystone Trailer Sales.
Categories
Air Conditioning / Refrigeration

Air Conditioning / Refrigeration

GPS Tracking Devices

Maintenance Products, Supplies & Services

Maintenance Products, Supplies & Services

Multibay Garage

Oils & Lubricants

Parts & Equipment

Repair

Services

Title Processing

Trailers

Dealers / Service
Fleet Management / Maintenance
Liftgate Repairs
Manufacturing
Parts & Equipment
Rental & Leasing
Trailer Tracking
Truck / Trailer Security Locks
Welding / Undercarriage

Truck & Trailer Parts Sales

Truck & Trailer Parts Sales
To Top