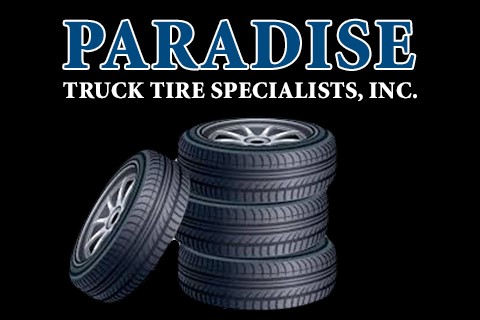 Paradise Truck Tire Specialists, Inc.

Company Description
Need a truck tire replacement? Perhaps you require roadside assistance? Keep your heavy-duty commercial vehicles running safely and smoothly on the road with help from Paradise Truck Tire Specialists, Inc. We are the truck tire maintenance experts that you can always rely on. Established in 1975, our company has been one of the most trusted truck tire authorities of various trucking companies, container companies, and intermodal/rail companies in Paradise, PA and the surrounding areas. Whether you need new truck tires or are looking to hire tire maintenance experts for your fleet, we are ready to help.
Services:
-New and Used Tires
-Road Service
-Flat Repairs and Retreads
-Tire Recapping
-Trucks, Tires, Skidloaders, etc.
Categories
Tire - Tube Mfg / Service

Tire - Tube Mfg / Service

Fleet Management Services

Fleet Management Services

Roadside Assistance
To Top