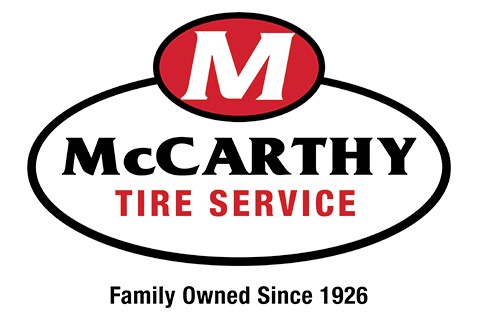 McCarthy Tire Service Co Inc

Company Description
McCarthy Tire Service is the 5th largest commercial tire dealer in the United States. Founded in 1926, we are a family-owned, fourth-generation company with deep roots in our hometown of Wilkes-Barre, Pennsylvania. We operate more than 60 locations and 10 Bandag retread tire manufacturing along the east coast, including 14 service centers in Pennsylvania.
McCarthy Tire offers tire sales and service for commercial trucks, trailers, industrial and material handling equipment, earthmover and construction vehicles, port and intermodal equipment, and passenger vehicles. We carry the best tire names in the business, including Bridgestone, Firestone, Dayton, Continental, General Tire, West Lake, and Yokohama.

We are fleet experts with service you can trust. Our commercial fleet management program will help you save money and reduce downtime. We offer comprehensive assessment and reporting, a mounted wheel program, wheel reconditioning, trailer maintenance and repair, retread tire manufacturing, and 24-hour commercial roadside assistance. Select locations also provide preventative maintenance (PM) services, mechanical work, and repairs for trucks, trailers, and passenger vehicles.
McCarthy Tire Service is proud to #KeepAmericaRolling.
Categories
Fleet Management Services

Fleet Management Services

Light & Medium Duty Truck Dealers & Services

Light & Medium Duty Truck Dealers & Services

Repair

Tire - Tube Mfg / Service

Tire - Tube Mfg / Service

Trailers

Dealers / Service
Fleet Management / Maintenance
Welding / Undercarriage

Trucks / Trucking

Wheel Polishing
To Top