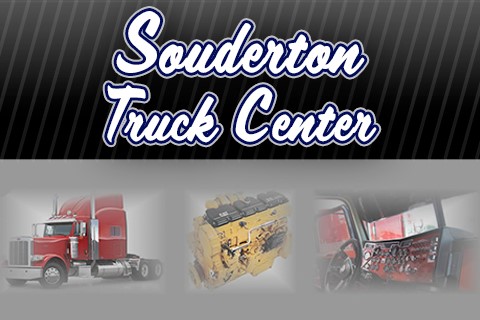 James A Turner Inc

Company Description
Souderton Truck Center is a complete repair facility specializing in truck and trailer repairs in Bucks and Montgomery county. We have been serving the Bucks and Montgomery counties for over 25 years. We are a family owned and operated business, that offers personalized service. We have all factory electronic diagnostic software, needed to get the job done.
When is maintenance due? When are all your DOT inspections due? Are all your operators inspecting the vehicles the way you'd like? Let us track when your service inspections are due. We can create any schedule to meet your needs. When we perform maintenance and DOT inspections, we look at it all! We will help keep your fleet on the road.
We are an Official PA State Inspection Station, we provide excellent and prompt service with our certified mechanics and we guarantee our repairs. We provide affordable truck service you can trust.
bestway3469@comcast.net
ken@soudertontruckcenter.com

Categories
Driveaway / Transportation

Driveaway / Transportation

Engines

Engine Cooling
Mfg. / Distribution
Sales & Service

Fuel

Diesel
Fuel Delivery
Fuel Filtration
Oil

Injectors

Multibay Garage

Parts & Equipment

Batteries
Electrical Components
Parts & Equipment

Power Train Equipment

Repair

Suspension Equipment

Tire - Tube Mfg / Service

Tire - Tube Mfg / Service

Truck & Trailer Parts Sales

Truck & Trailer Parts Sales

Trucks / Trucking

Dealers & Service
Flatbed, Oversized, Hazmat
To Top